What is this option do?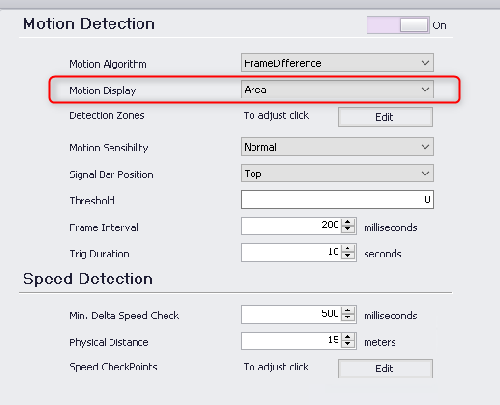 Hi,
When the Motion Detector is running you can select the video image to be Viewed as Live (default) or Motion, see picture below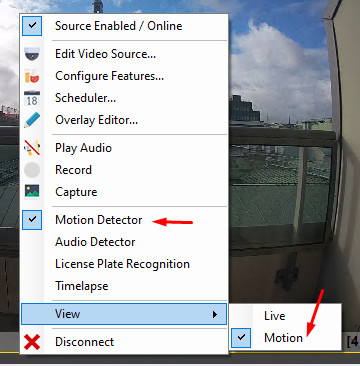 Live is default, but if you select Motion there will be a red area in the View that indicates where motion detection was triggered. Actually a very helpful feature.
With Motion Displayed in your picture above this red indicatior can be selected as an Area (default) or Border, Blob or Grid. Which one selected depends on what is best for the application. Just test it.



-Henrik
Edit: Found it! Clicking on the image with the secondary mouse button.

Rgds
Hello, I'm using the free version and I can't find the menu showing in the image.
I can see I'v got rules marked for star and end recording, but no recording has been done, inspite of me moving in front of the camera (and the camera being turned on, haha).
Only recording so far was when I willfully clicked on the record button.
What am I missing? Thank you