I mounted my first camera this weekend and have NCS up and running. I've noticed a lot of false positives at night. When I watch the video sometimes it looks like it is snowing UP or as if there lots of bugs around the camera. It's currently close to 9 degrees here, so it's not bugs. I am not in Australia, so it snows DOWN here.
I think my problem may be the camera placement. I mounted my camera under the eave of the house.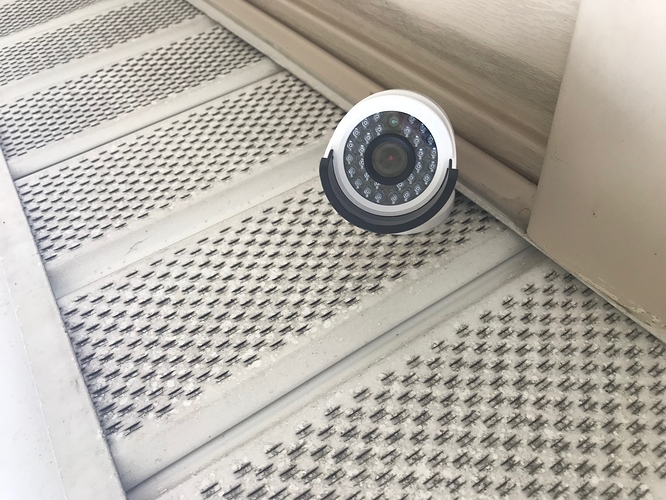 *Note: I can't get the picture to rotate. It's upside down. Sorry about that.
I have venting in his part of the eave that allows air to flow up into the attic and out the ridge vent. I think dust and small particles are getting lifted on an air current. I think it's these dust particles causing the false positives. I am going to work on tweaking the motion settings to see if I can avoid this problem, but I am thinking I may need to block a small portion of this venting.