Hi!
Im sorry for my broken English.
If you can, help me please. I trying connect my ip-camera to NCS Server, but nothing work…
In VLC player i can see video stream and hear audio stream without problems throught rtsp link.
But NCS Server can't connect to camera througth Custom link type RTSP_TCP…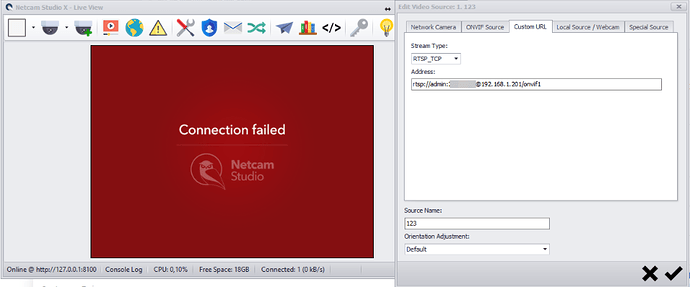 Help please if you can!
Thanks in advance.