I have this problem connecting to cameras after a reboot of Netcam Server 1.5.5.
I cannot find the cameras using "Network Camera","ONVIF Source" or "Custom URL". Tried to delete cameras and re-enter the custom URL (which I use) without any luck.
I've tried with VLC and it work perfectly with the same URL.
Any suggestins where to start troubleshooting?
(NOTE: Masked out the user:pass on the link)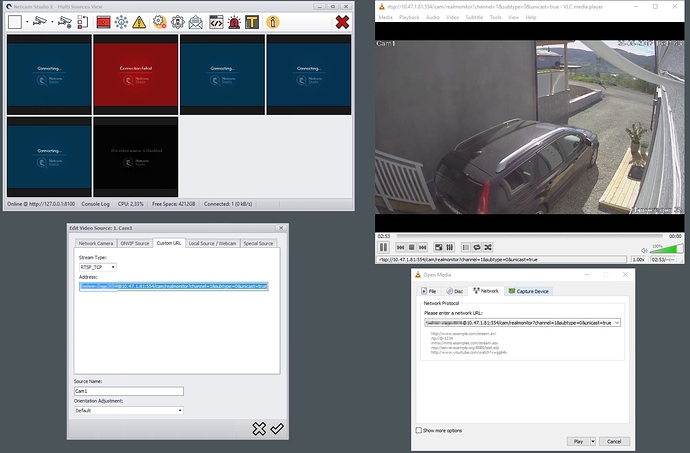 Event Log: