Hello…Is anyone else having issues with the email feature working? I am using the webcamXP PRO trial right now. I set my Gmail settings and use the Send button to test. The log shows "E-mail Logs…Email Thread Started…>> Adding cam_1.jpg." Nothing is ever sent out. I have waited a bit as well. If I hit the Send button again, the whole application locks up and requires me to kill it.
I have some other backup software that uses these same Gmail settings with success.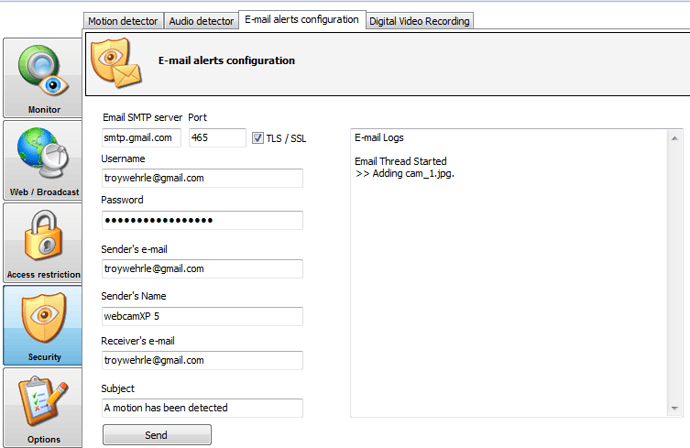 Any thoughts? This is a feature I would like to see work, if I am going to pay for this application.
Thank You.
Troy