I am trying to convert to Netcam Studio form iSpy.
I'm trying to connect to my camera using RTSP_TCP with rtsp://admin:****@192.168.1.155:554/live/ch0 (same settings as iSpy).
Port 80 or 554 makes no difference.
I can use that same address in VLC and it works just fine & I can use that address in ispy camera software and it works.
Netcam studio not working (but) vlc is showing video just fine.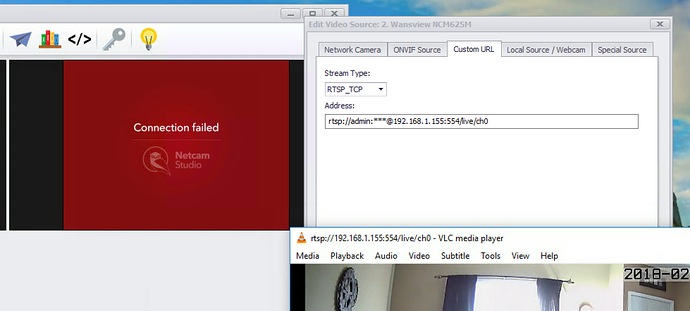 iSpy software settings for the same camera.