Just installed Netcam studio and love it's features; About to purchase license but having issues with the following:
Issue 1:
Enabled email notifications
Added email rule for 1 specific camera
I do receive notification emails but once the first email is sent, all further emails attach the same image over and over: see example below where I receive a notification in the middle of the night but the attached picture is from early in the morning…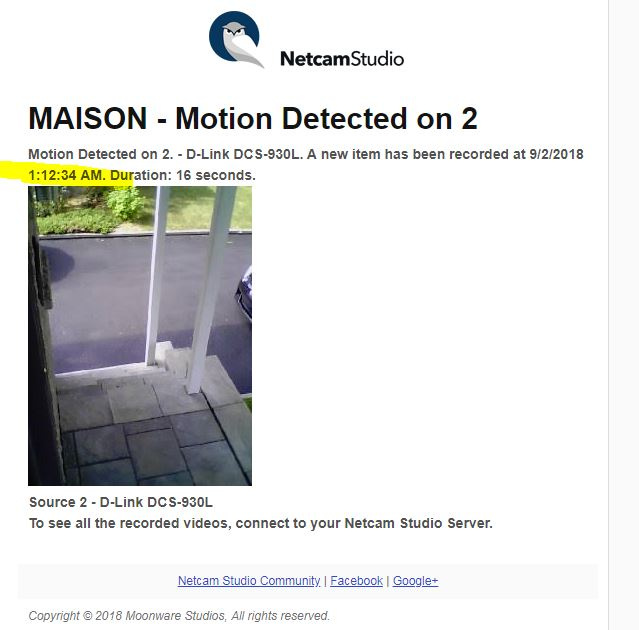 Any advice on how to resolve this?
Issue 2:
More of a request for advice; I do understand that outdoor shadows can trigger movement, however I've been unable to find the correct settings to avoid false positives; Is there a way to adjust a threshold related to color changes? For instance looking at the camera location above, I am getting a lot of movement from trees shadows on the asphalt driveway, however it's basically changing from black to various shades of gray; any way to ask the system to ignore pixel changes under a certain color change threshold?
Otherwise what's your best advice on improving accuracy for shadows movement?
I've tried fiddling with motion algorithm, sensibility and threshold with no success so far.
Thank you!