Hi,
I'm testing Netcam Studio and I notice regular crashes of the service (almost once a day).
This error occurend on 1.2.7 and also on the last 1.3.1.
You will find in attachment the Windows Events relted to these crashes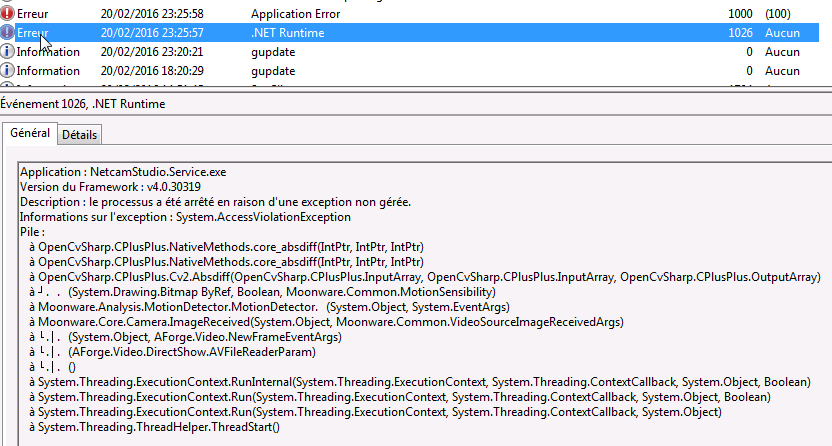 Netcam is running on Windows 7 64bits and all cams are RSTP streams.
Please let me know if you need more informations.
Regards,
Fred