I am using Netcam Studio Service to monitor a webcam. When I connect using the Client, I can properly see the webcam, but i can't configure it (for instance, i can't enable-disable motion detection). As soon as I press Apply the following error appears:
System.ServiceModel.Security.SecurityAccessDeniedException: Access is denied.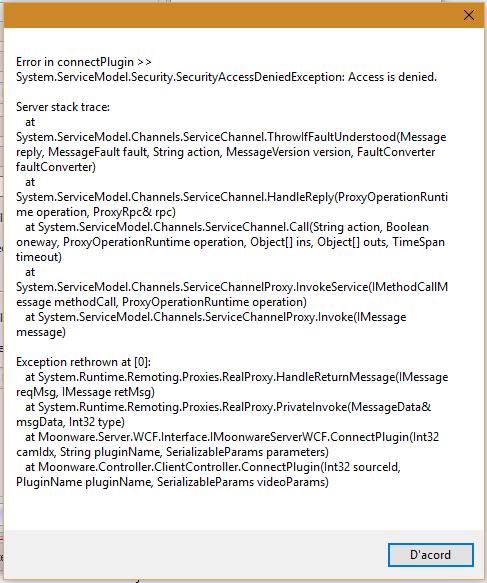 Using Netcam Studio X everything works fine, but I don't want to stop the service every time I want to change the configuration or use it as the Service automatically starts when the computer powers on.
I've tried to run the service as an administration account and give the client administration privileges, but nothing worked. What can I do?
The operating system is Windows 10 Pro 64-bit.
Thank you.