i have 2 GPUs NVIDIA K1 and 8 Cores of an Xeon E5-2620 with 8 GB of RAM.
But i have very mutch CPU Load but not so mutch on GPU what did i do wrong?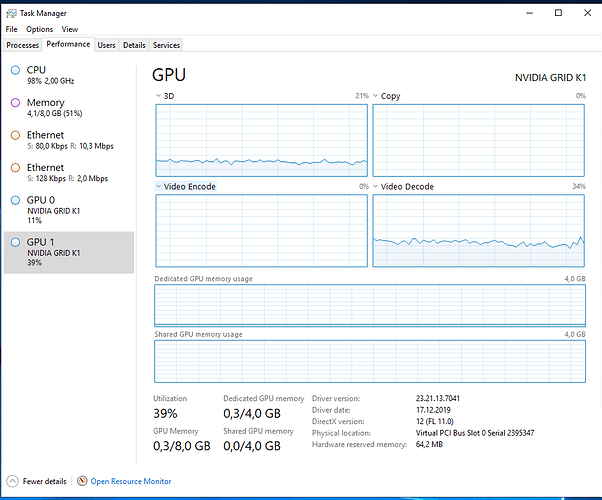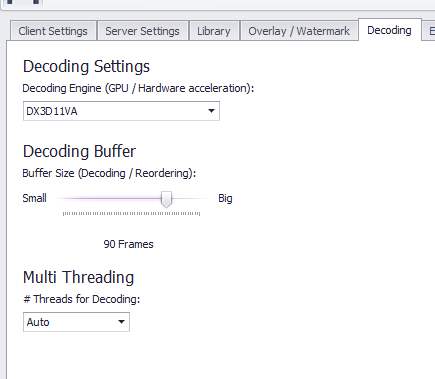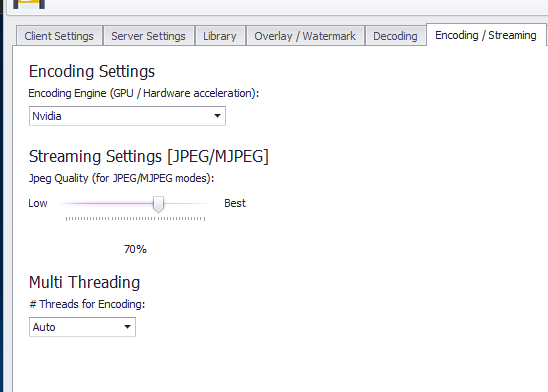 NVIDIA Tool shows that NETCAM Studio Uses the Grafikcard: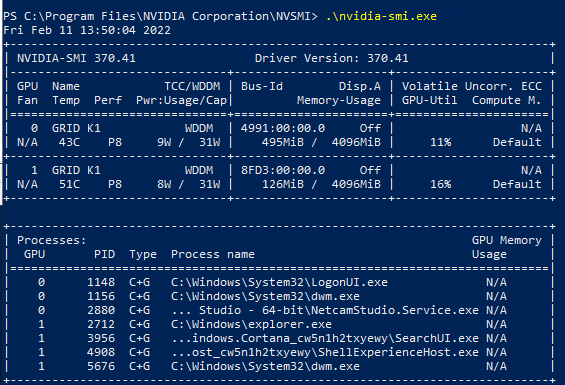 May someone can help me?
In an temp solution i used a NVIDIA Quadro with this card i had about 50% CPU with the same Settings.