I have gotten Slack notifications to send text when there is detected motion, but I cannot get it to attach any images. I have tried both yes and true and the message always gets sent but no image.
I also made it trigger for a specific source just to make sure that it doesn't get confused there.
Here are my settings: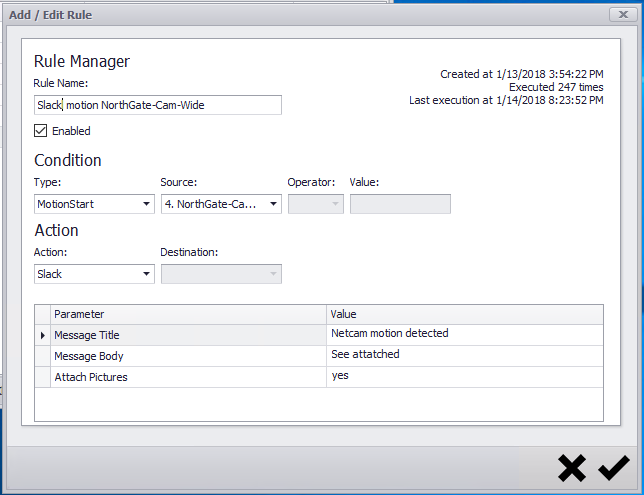 In order to see if pictures would work at all, I then took the same rule and changed it to an email notification, which then worked fine: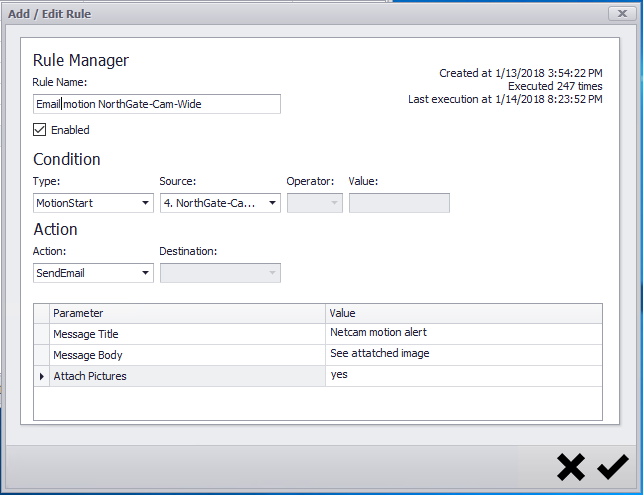 I am running Netcam Studio 1.6.1.0.
Is there anything that I can do to get this working?