Hi,
I have several analog cameras, connected to Netcam Studio via Sony SNT-V704 4-port, and Sony SNT-V501 single-port video servers.
Sony SNT-V704 is working perfect, but there's problem connecting SNT-V501 to Netcam Studio. Device is online, i can access it from web browser, and Netcam see it's ip address in device browser. But when i try to add the device in Add Video Source, there's no connection.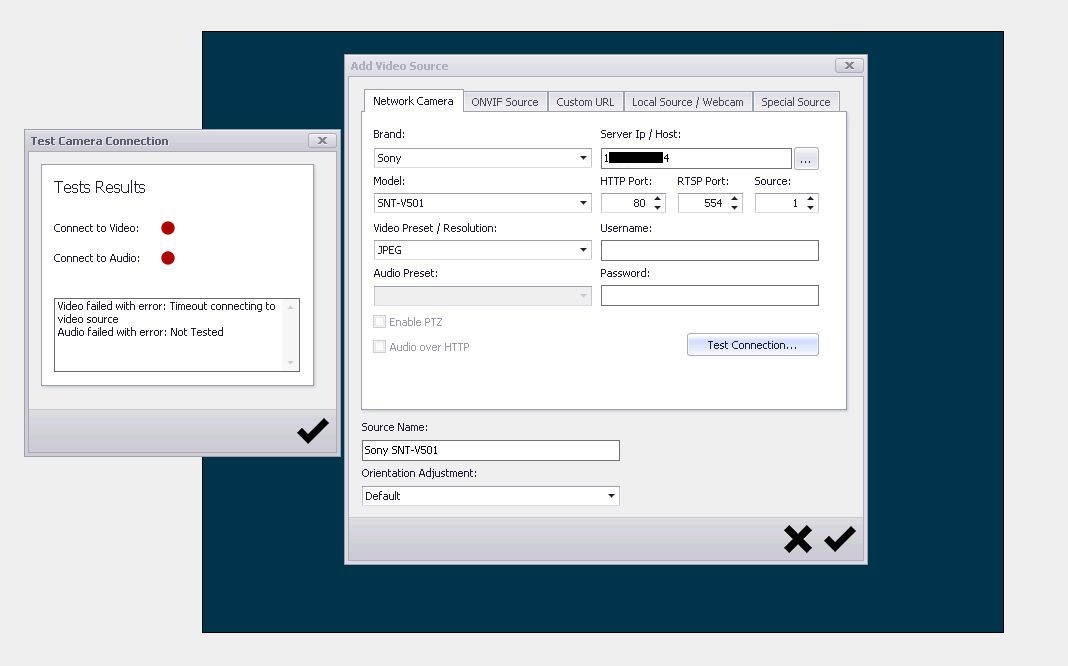 Is there anything i can do?
Thanks!