When I choose "LIVE" in streaming mode on Mobile (iPhone, iPad, Android, etc…). I can not connect to Camera:
"The media could not be loaded, either because the server or network failed or bsecause the format ís not supported"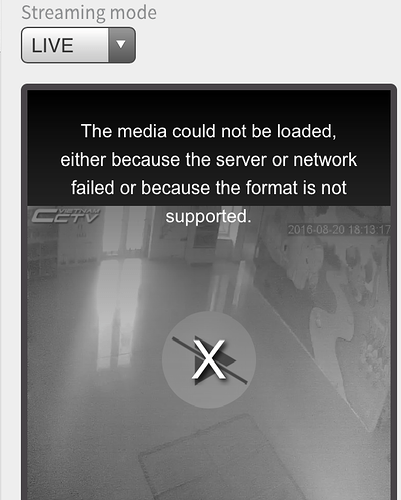 If I access on PC (via IE, Firefox, Chrome…), run ok.
Pls support me how to process. I need streaming on Mobile with "LIVE" mode.
Regards,
Jenny