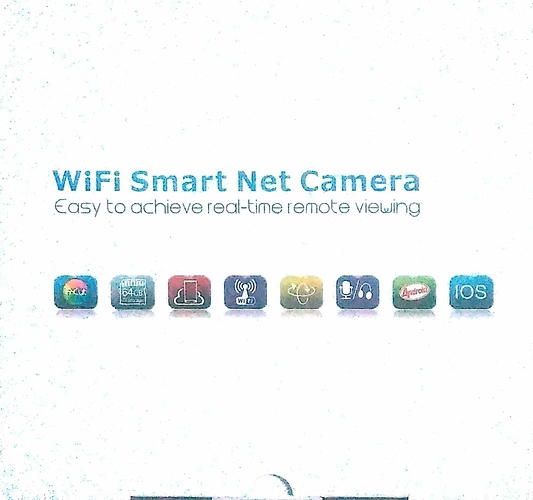 Bought a generic IP Camera (Picture attached, Amazon Link). Though in the product page it mentioned as some company name, from the box it appears that this is a generic, hence no documentation, no support.
Android App used V380.
In AP mode, it connected and work from mobile (using V380 app).
It can not connect to hidden wifi network. (This is just for future reference)
Camera connected through ethernet, mobile and computer (windows 10) are also connected to the same LAN.
Camera works perfectly from V380 app.
Now in computer:
I tried to get using NVCMS_LITE (MVCMS_Lite.exe, after installing VideoCodec.exe), the device manager never detects the camera, neither manual addition works (shows: please check whether XServer service been opened at front server or not)
From this link I tried:
rtsp://user:pass@ipOfCam/live/ch00_1
rtsp://ipOfCam/live/ch00_1
not workd.
Downloaded ONVIF Device Manager v2.2.250
Supprisingly detects camera ip automatically. However, live video, video streaming not worked. Though, PTZ control WORKED.
In netcamstudio, this camera not listed (as this has no specific company name, though the model is very popular in Online Indian market)
Info using Fing app:
camera uses port 5050, mmcc multimedia conference control tool
Info using V380(5.9.2) app:
system app version: AppV380E11_EXIOPTZ_ETH_V2.5.0.6_20170927
system kernel version: KerV380E11_EXIOPTZ_ETH_V2.1.0_20160506
system firmware version: HwV380E11_EXIOPTZ_ETH_20160217
Please help for finding PTZ control commands and videos streaming url.