Hello, afert several months of normal use yesterday i'm experiencing image problems.
The cam are all OK (tyested connecting directoly to thei internal web server) and are supported Foscam FI8904W, the S.O. is Windows 7 SP1 32bit.
The error i get is: "[1] JPEG Decoder : JPEG error #68 (BufferSize :: 60823)" and the image is: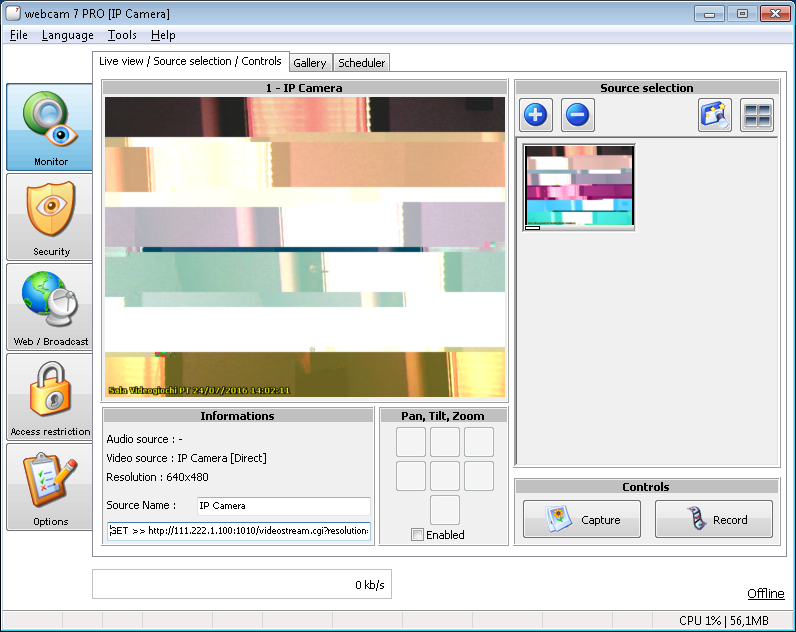 I uninstalled Webcam 7 Pro and installed the newer version 1.5.3.0 (I'm a registered user) without success.
I did a restart of whoile system again without success.
Could you help me, please?
Thank you.
Andrea