Hello,
I have made some changes to my NetCam Studio since the Google changes noted here:

I have purchased an SSL certificate and successfully installed it in NetCam Studio.
I now have an issue with Chrome still not properly showing the embedded webcams.
When I try to navigate to the NetCam page directly I get the following message:
Your connection is not fully secure

This site uses an outdated security configuration, which may expose your information (for example, passwords, messages, or credit cards) when it is sent to this site.

NET::ERR_SSL_OBSOLETE_VERSION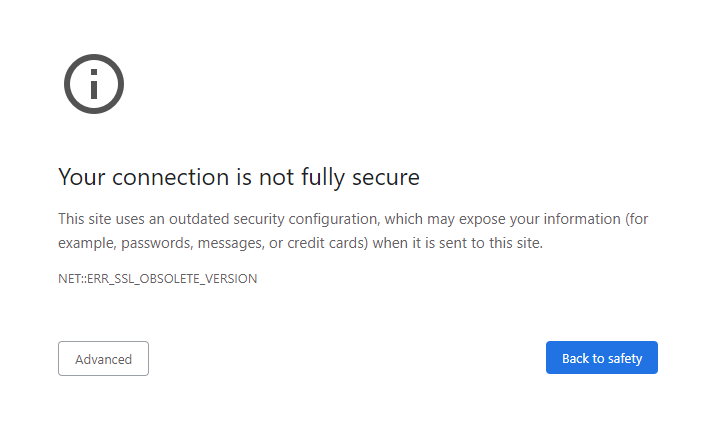 If I trust the site then go back the embedded cams will load properly until I close my browser.
I'm wondering if updating NetCam Studio to a different version might solve the issue?
I also am not sure how difficult upgrading will be - I am currently running version 1.6.1.0.
Thank you for any input!