In order to start Netcam Studio Server as a service in Windows, click Control Panel (in icon view).
Then, go to Administrative Tools: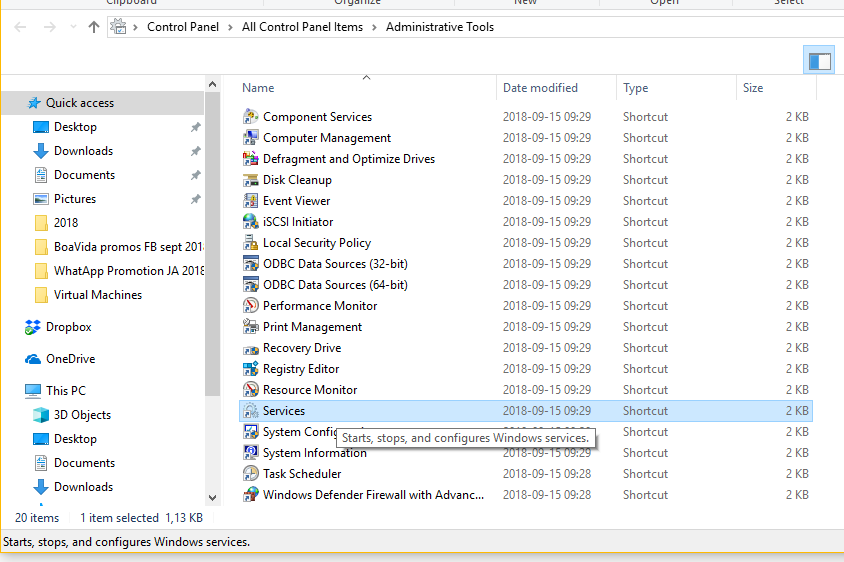 Next, click on Services.
Netcam Studio Server should be listed in the list of Services automatically after installing:
The Service version of Netcam Studio Server cannot be started if Netcam Studio X is running. In order to open Service version, you need to close Netcam Studio X first
Netcam Studio Server in Service version can be started directly from the Services Manager.
After selecting it, it and select Start the service.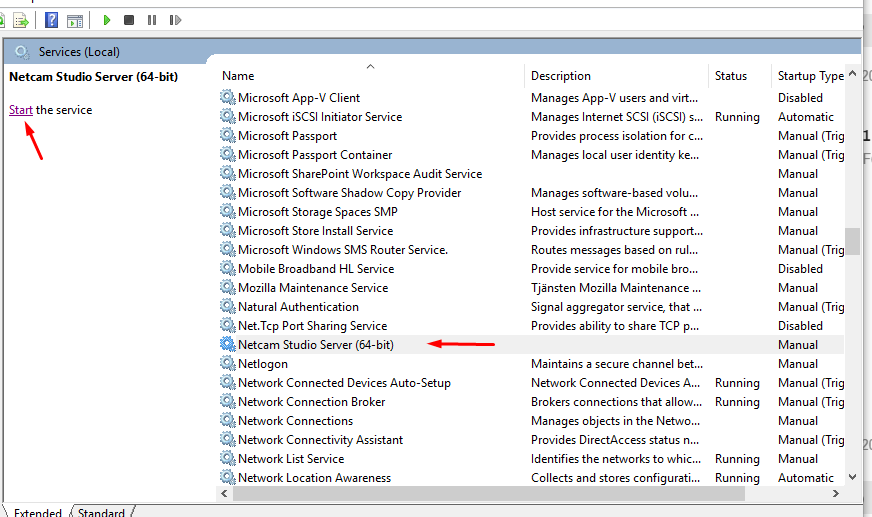 By default, Netcam Studio Service does not start automatically at system logon. In order to change this settings, you have to double-click on Netcam Studio Server in the Services screen to enter the properties of the service. In the tab General properties it is possible to change the type of startup to automatic or automatic delayed start: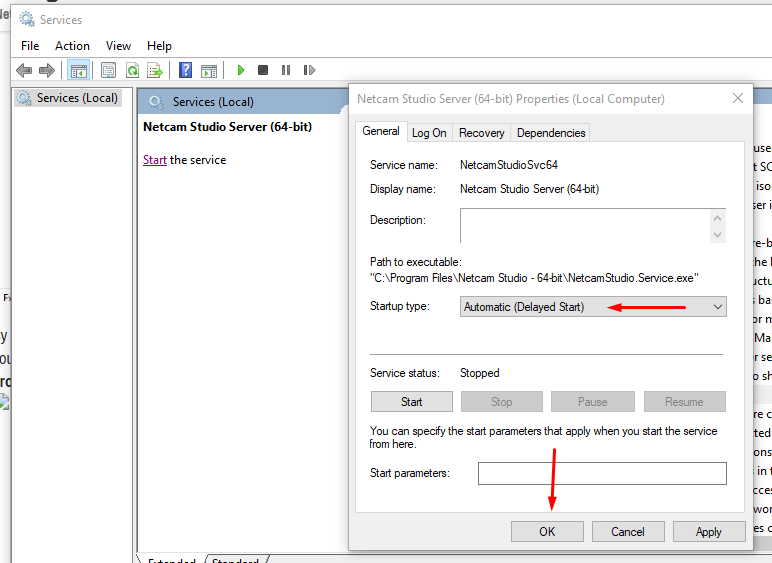 Now we have the Service version running however since it has no user interface, we need to use one of the Client to connect.
All types of clients are compatible with Netcam Studio Service:
• Netcam Studio Client (Windows)
• Netcam Studio Web Client
• Netcam Studio Mobile